Bobs Baits
Bobs Baits was the name of the company from Whitevale, Ontario.This is a village near Pickering,Ontario.In 1940 Clarence Robert Christian applied for a Canadian patent for the Slipweed Spinner and it was granted.Bobs Baits seem to be in production for over 20 years as his lures were found in some Ontario wholesale catalogs by Direct Factory.In 1960 Mr. Christian applied for patent on the Galloping Ghost.A unique metal bait.Some of his other lures he created was the Snake Bait and Canadian G Jet lure..Hopefully more information will surface about Mr.Christian.The last carded lures were marked C.R. Christian Mfg. Whitevale,Ontario.
More BOB'S BAITSPictures click: BOB'S BAIT TACKLE
Bobs Baits "SLIPWEED SPINNER"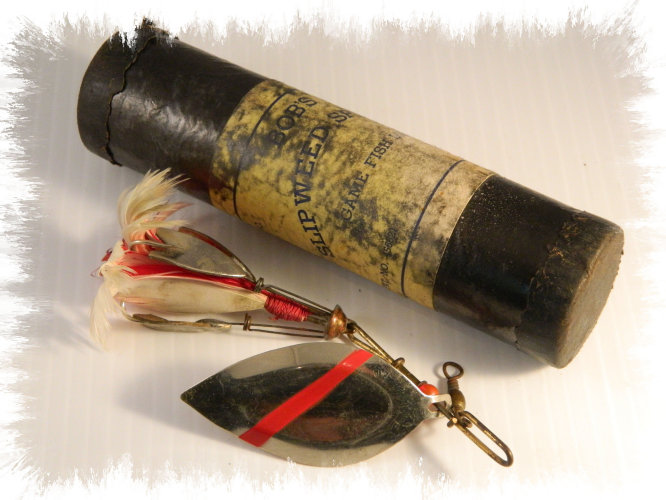 ---