Sudbury Tackle Co.
Researched and written by Gary Peck (Sudbury ,Ontario)
The Sudbury Tackle Company was located in Gatchell,Ontario.Gatchell is one of the readily reconized areas within the boundries of the City of Greater Sudbury.This company started in the 1940's and lasted into the early 1950's.Founded by Fred Kivinen and Uuno Sirvio and first located at the Cliffbury Garage and in the 1950's at 1310 Copper Cliff Road.Sudbury Tackle manufactured three known lures being the Kiki,Gar Pike and Gatchell Spinner.The lures were placed in 2pc. yellow cardboard boxes clearly marked Sudbury Tackle Co. Gatchell,Ontario.Tackle from and especially lure boxes from this company are highly collectible.The Gatchell Spinner is very sought after as it has a unique shape and form,unlike others manufatured.With it's wood body and copper metal blade it sets itself apart from other tackle produced in this era of Ontario lure makers..
SUDBURY TACKLE "GATCHELL SPINNER"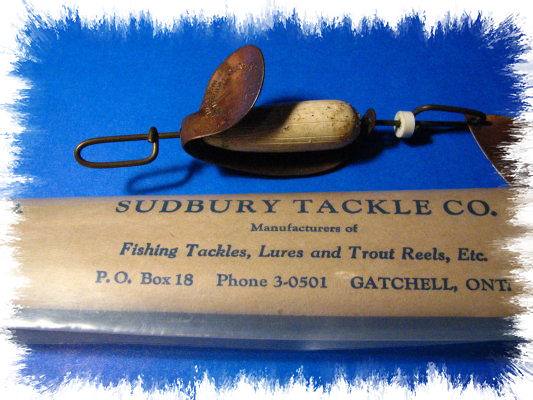 GATCHELL SPINNER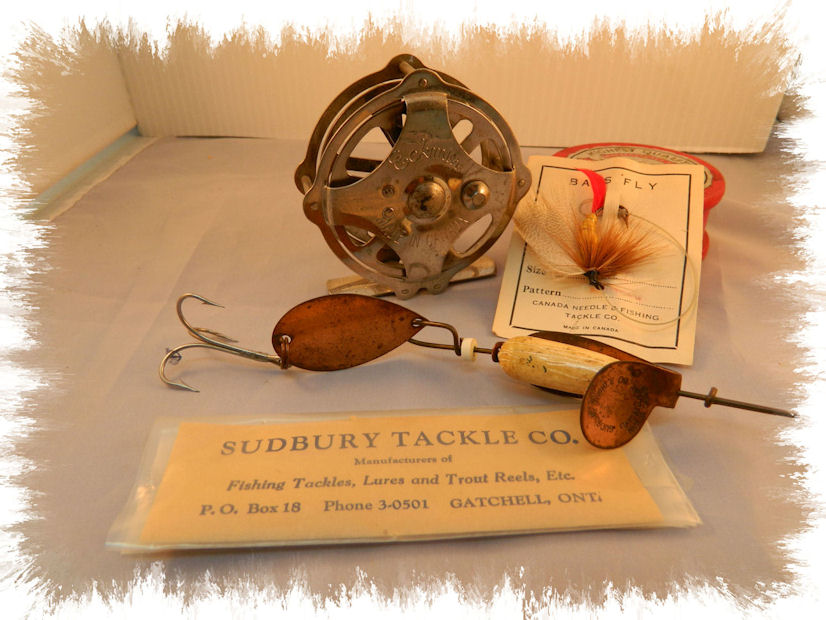 METAL BLADE SUDBURY TACKLE STAMP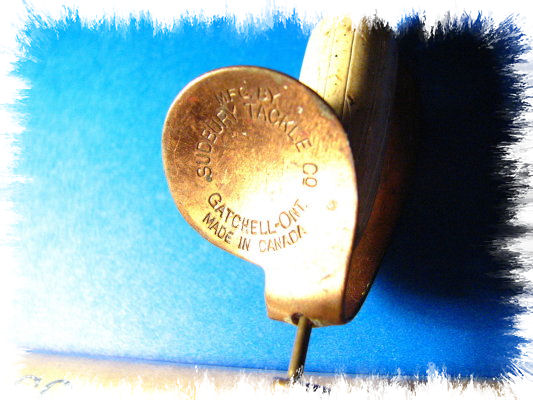 ---