Twin Fish Bait Company
Twin Fish Bait Company was located at 138 Lakeview Riverside,Ontario.Riverside is a hamlet on the Detroit river which annexed with Windsor,Ontario in 1966.With documents I have in my collection they were making wooden lures at this location in the 1950's well into the 1960's.There is also a link to a Twin Fish Bait Co. from Detroit,Michigan.The two cardboard boxes I have show exact same writing on box lids except for the american box states P.O Box 5523 Fenkell Station,Detroit 38,Michigan..The lures were all designed similar to the Flatfish but came in a huge aray of sizes and colours.
The company was known to purchase the wood for their lures from Riverside Lumber Company also located in Riverside,Ontario.Many of their lures were sold to local hardware stores.One such 1958 invoice was for Drowlland Hardware in Tecumseh,Ontario.
TWIN FISH BAIT COMPANY.....RIVERSIDE,ONTARIO.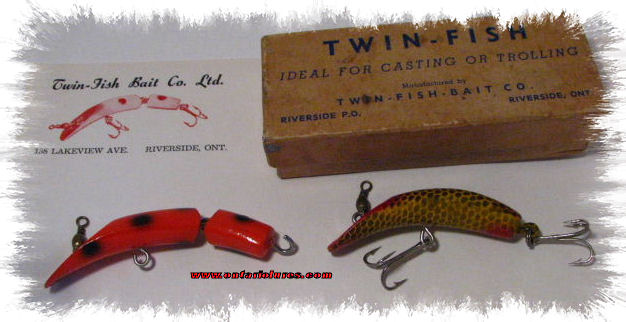 TWIN FISH BAIT COMPANY BOX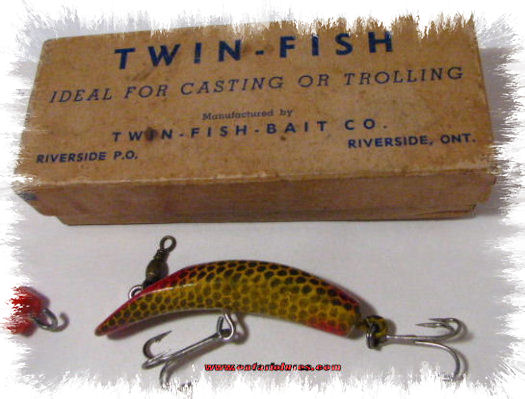 ---